ExxonMobil Green

This project is to make up a responsible petrochemical branch of ExxonMobil called ExxonMobil Green, which recycles 100% of plastic waste. It encourages people to sell their plastic waste back to it. It buys waste plastic from people and puts the plastic into new production cycle.

To expose and criticise petrochemical companies for only producing plastic and not disposing. To question and intervene in their recycling mechanisms and help them to do good environmental practices. In the speculative project, the branch will take responsibility, that is now missing in those petrochemical companies.



---
The storytelling sequence to present the works in accordance with the ExxonMobil Green's service process & the audience participation process.The narrative of the story takes John as the protagonist. The name John is the first name of the ExxonMobil founder named John Davison Rockefeller.
The logo and slogan of ExxonMobil Green


Posters and flyers of ExxonMobil Green on the street



Potential customer John learn about ExxonMobil Green through flyer /promotional video /promotional posters /AR poster /Instagram accounts, etc. (from reality to virtual)
Through related links, John enters the ExxonMobil Green virtual system, watches video and experiences the AR future ExxonMobil Green Station scene, read the introduction, cooperation rules, in-depth understanding of ExxonMobil Green, and generates interest.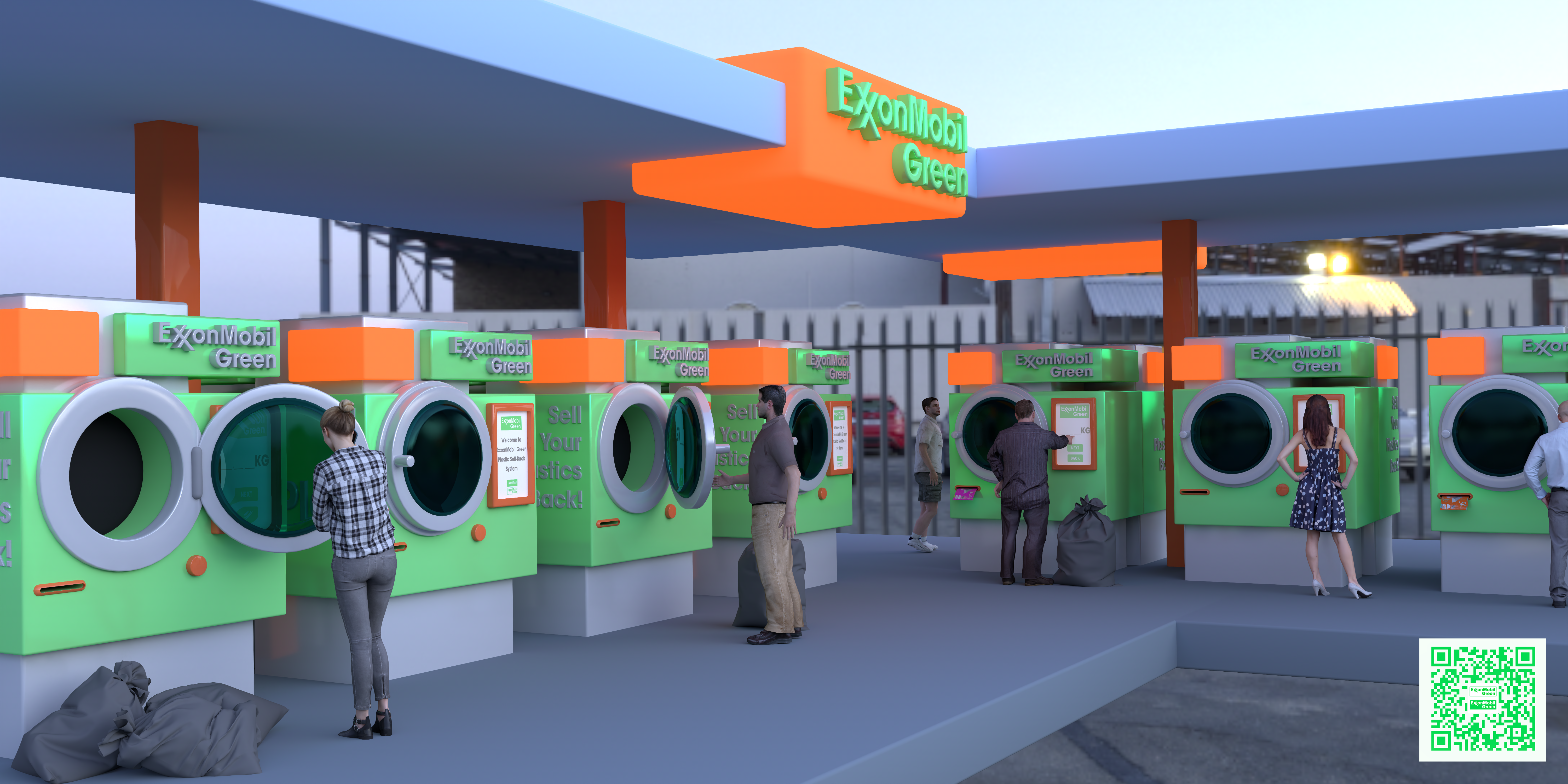 ExxonMobil Green Station AR virtual tour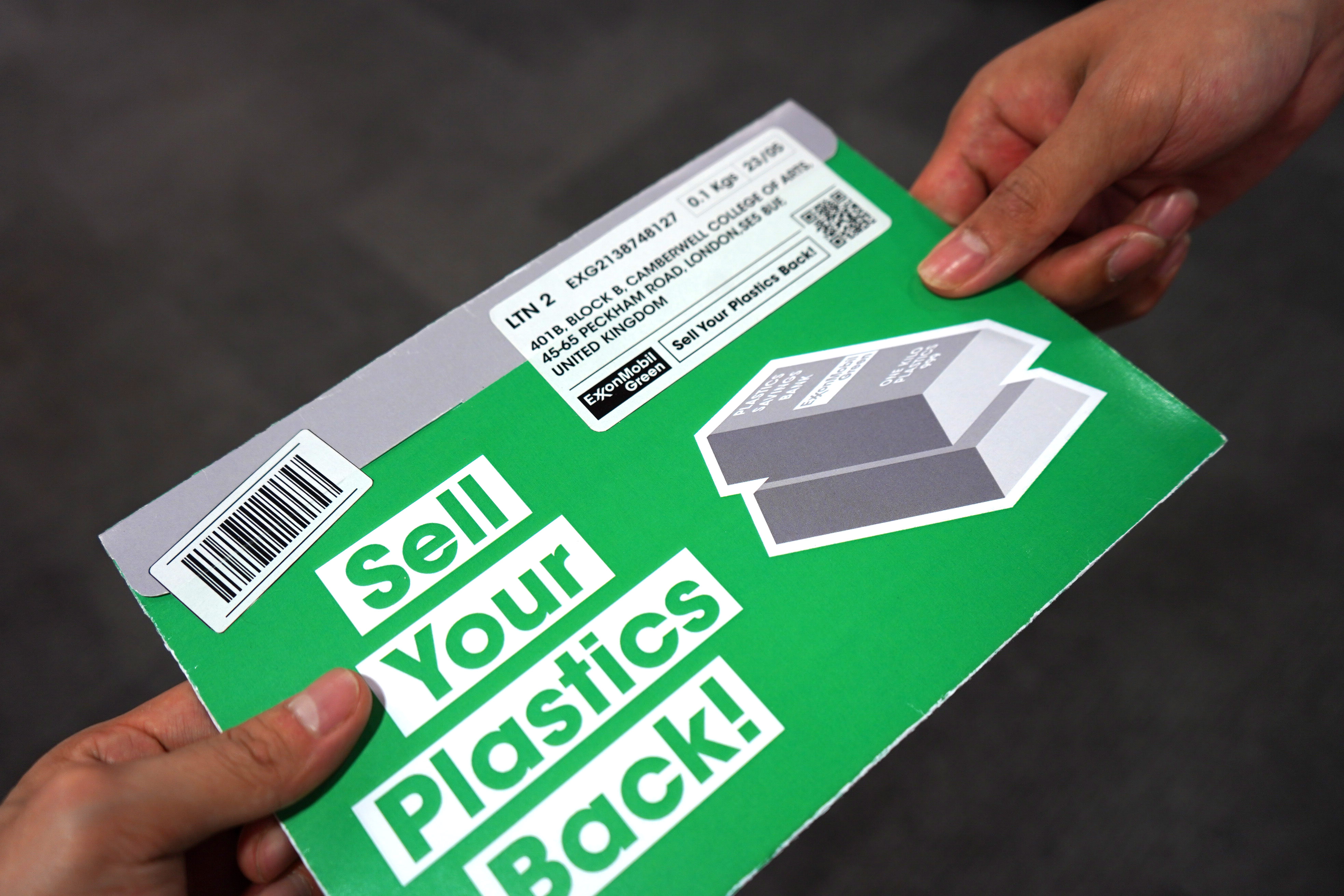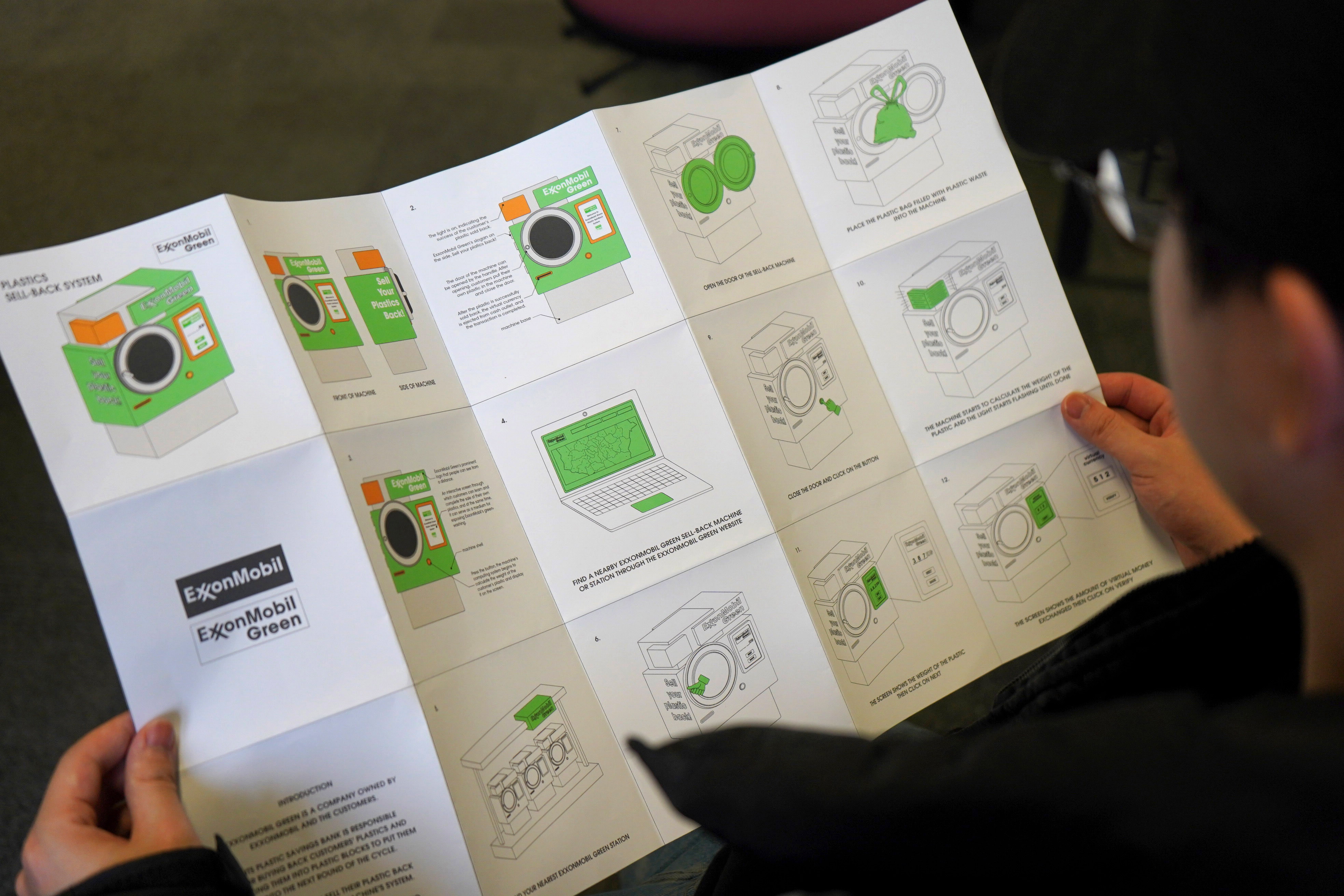 Customer John downloads and prints the instruction manual of ExxonMobil Green Sell- Back System. Or customers book ExxonMobil Green services and get an mail with introduction, instructions, co-op instructions and related materials the next day.
ExxonMobil Green Sell- Back Machine & System
John follows the instructions, he go to the a nearby Sell-Back Station to sell back his plastic waste back.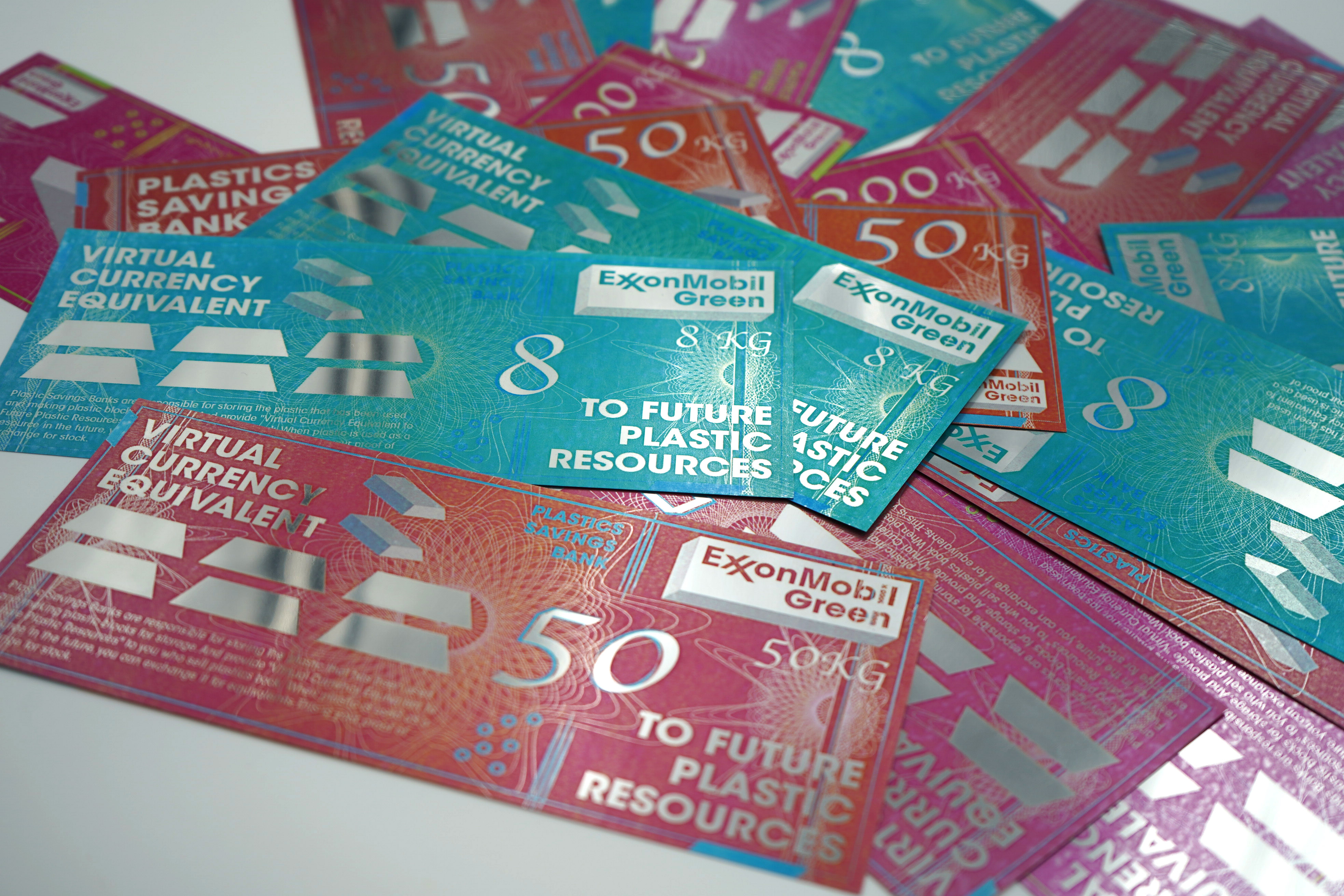 John sells back the plastic for virtual currency.
John trades his virtual currency for a Future Plastic Equivalent - the stock in ExxonMobil Green. John signs the stock certificate and it becomes effective.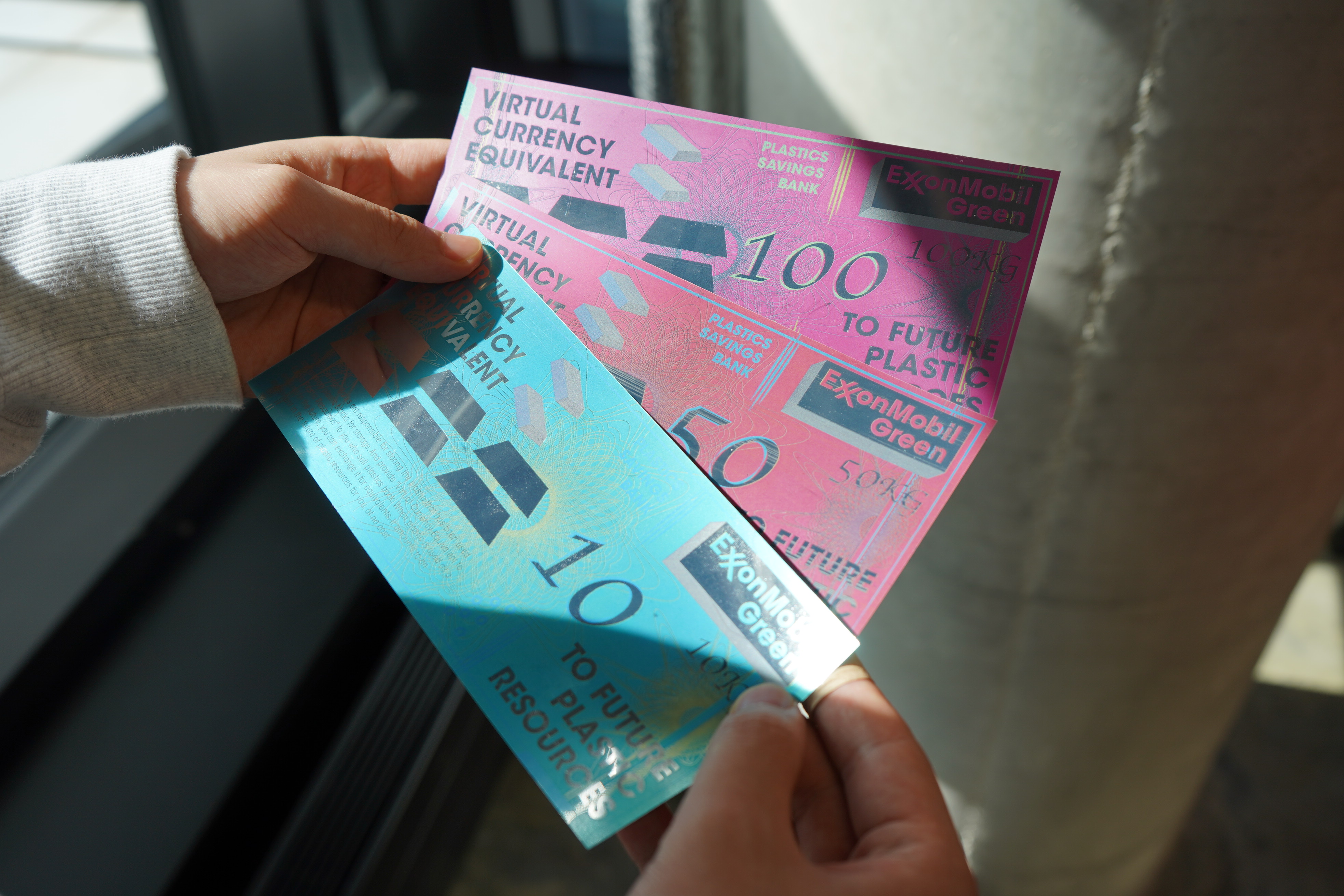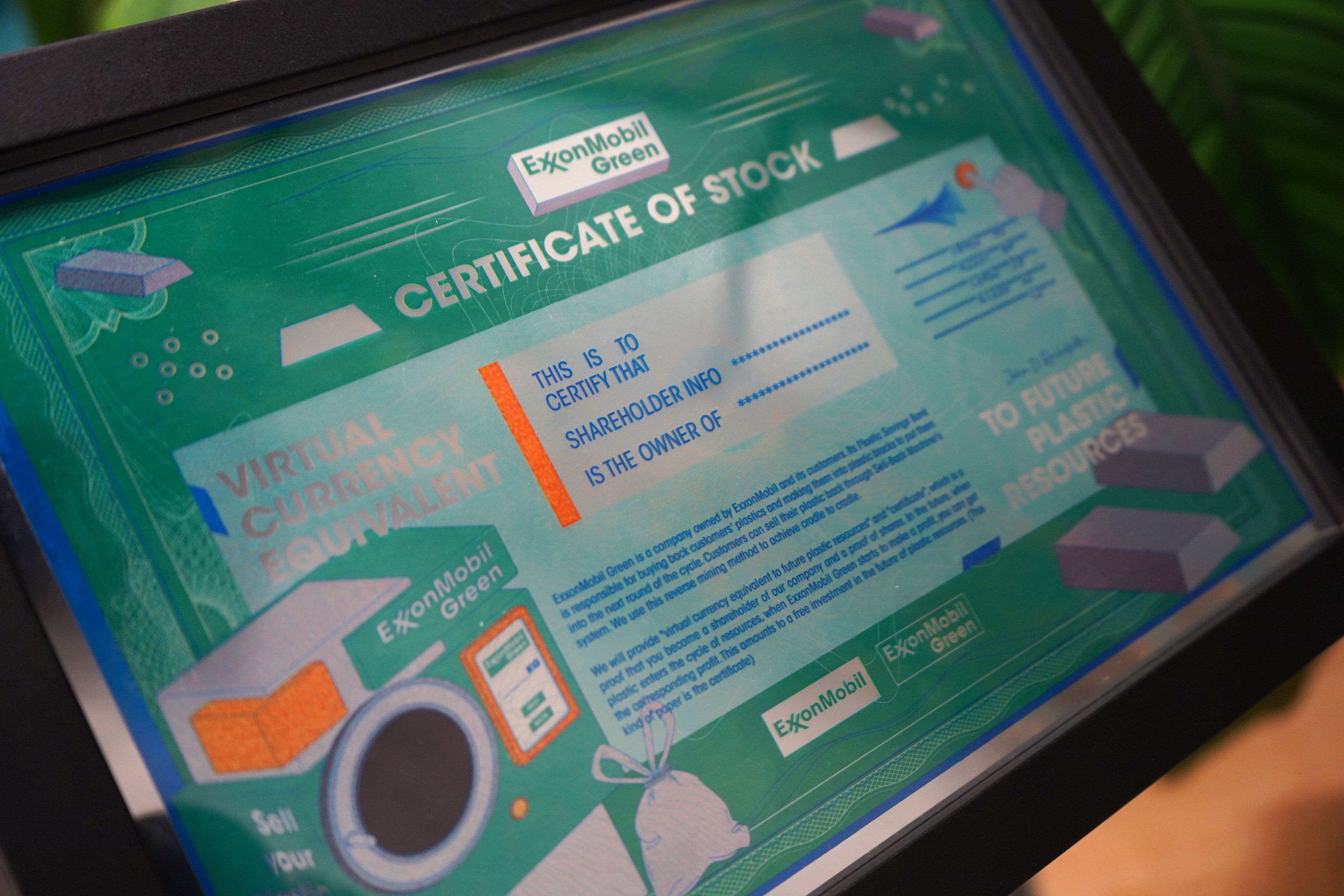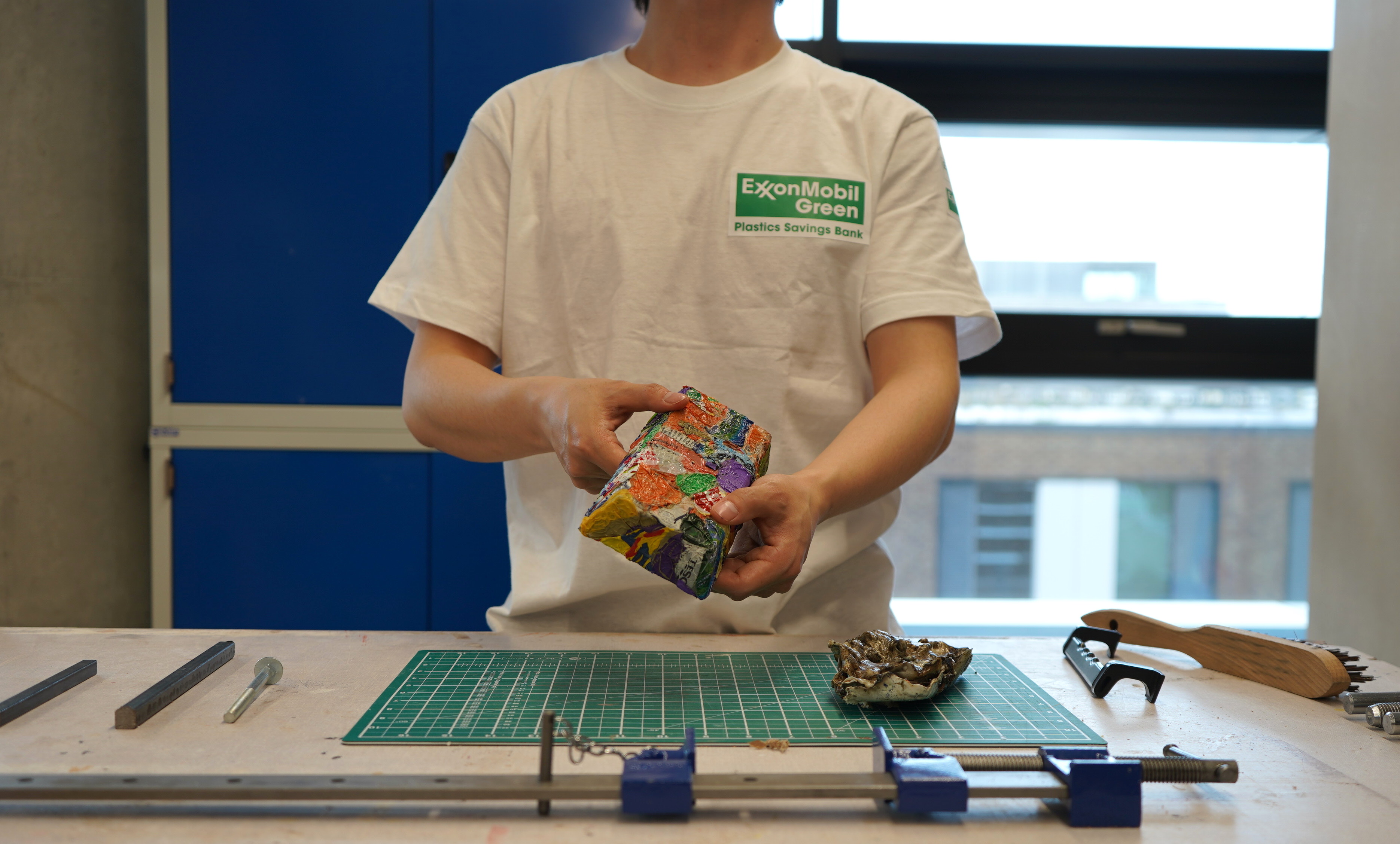 Employees at the ExxonMobil Green factory sample the plastic block.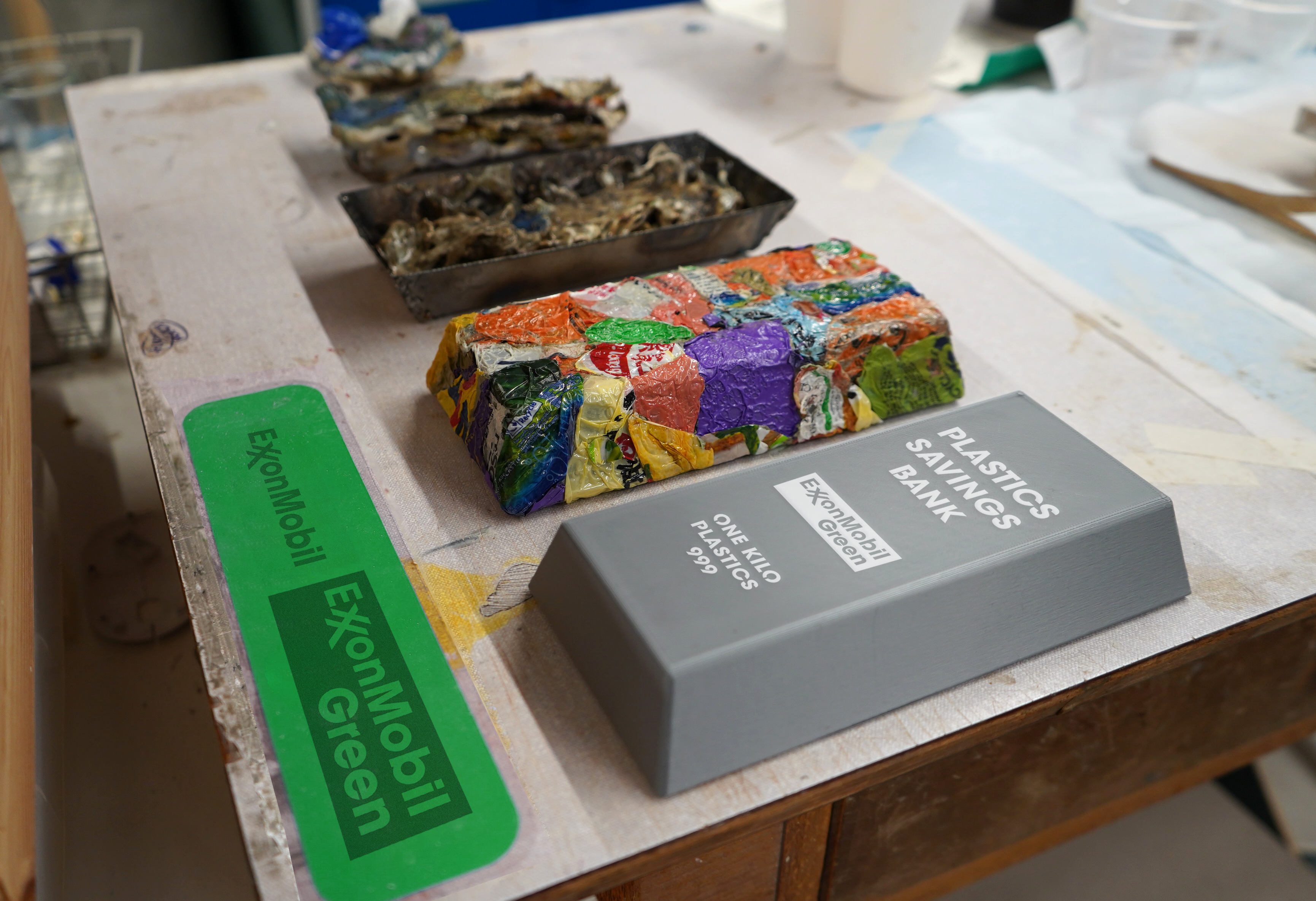 Employees makes the collected plastic into grey plastic blocks, inspect and stamp them with the ExxonMobil Green stamp. These grey plastics will enter a new cycle.

ExxonMobil Green Sell-Back System Advertisement
ExxonMobil Green Promotional Video
Bin Li is a graphic designer and branding designer. Bin believes that visual design can make the world a better place.

Bin is keen to use visual design to allow people to reflect on the social issues that have emerged at this stage and encourage people to make changes bravely. Bin also loves to explore the boundaries of visual design, and try more diversified visual languages and create more interesting visual narratives.